The St George Rainway Project
The St George Rainway Project is a community driven initiative that seeks to recall a historic waterway in Mt. Pleasant. The goal is to use rainwater runoff from adjacent properties, the street, and connecting laneways to recreate this lost stream as part of a "Rainway" along St. George St. from Kingsway to the False Creek Flats.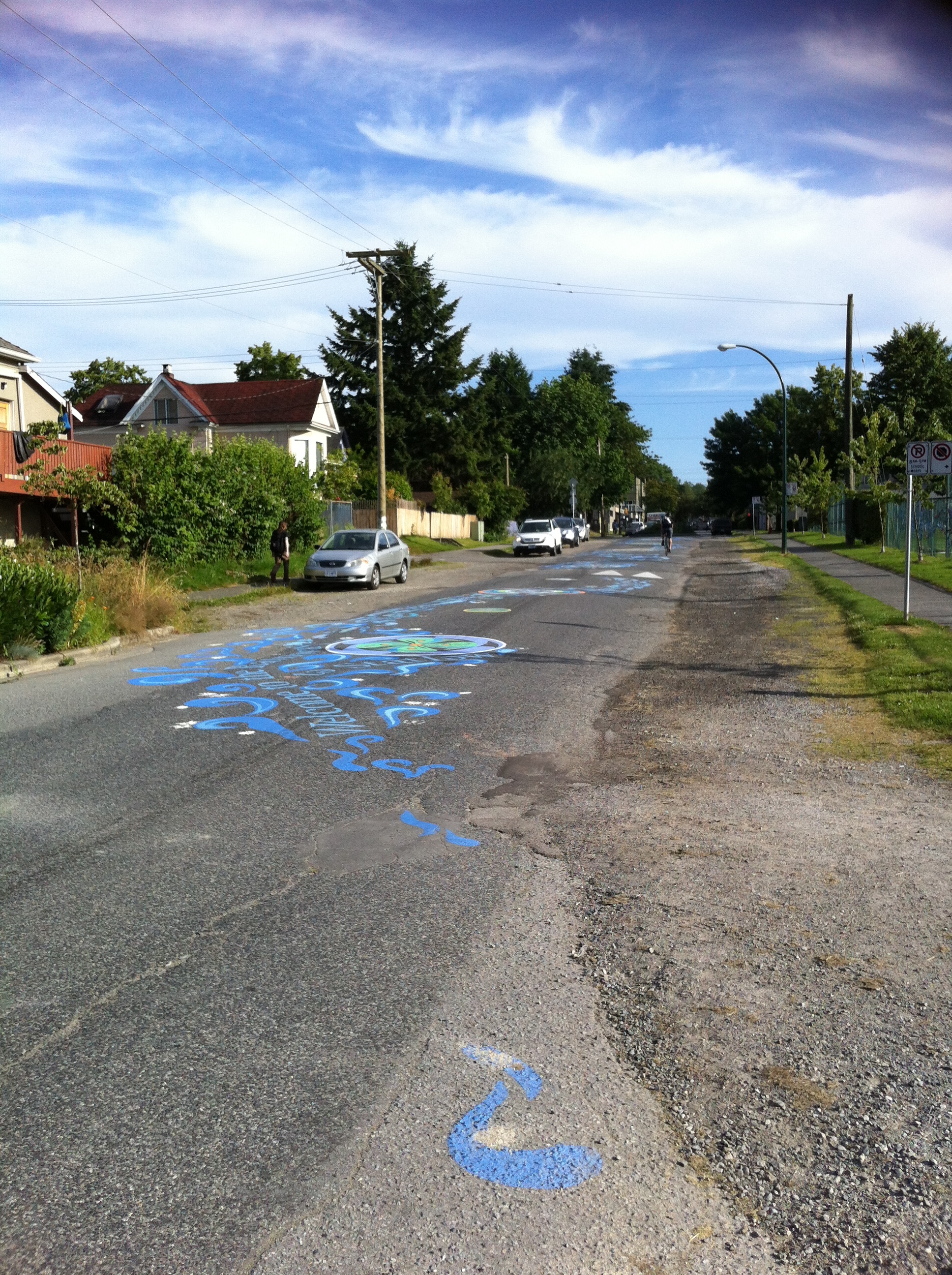 Through a range of community events we have worked with diverse stakeholders to envision what a green redesign of the headwaters of te Statlew, the little creek also known as the St George Rainway, could look like.
In addition to naturalizing the streetscape and drainage, the community is creating opportunities for artistic expression, educational activities, urban agriculture, and community gatherings. This initiative is both an engineering and community-building project. In the summer of 2013, the rainway concept was included in the official community plan for the Mt. Pleasant Neighbourhood.
The stream 'daylighting' project draws inspiration from other projects around the world which have brought hidden creeks and rivers back to the light of day. An example in Vancouver is Still Creek, and the most compelling example comes from Seoul, Korea - where a freeway was torn down to revive an historic river.
What's new?
RAINWAY SURVEY: We want to know what you think! Click here to fill out a survey to give us your valuable input on the future of the St George Rainway
Check out the presentation we gave at the BCSLA annual conference here
Do you want to see water brought back to the False Creek Flats in some way? Share your ideas through the City of Vancouver's False Creek Flats planning initiative.